Main stage will be provided by the illustrious Burningman/SOAK camp TECTONIC!
You've danced to the beats provided by resident Tectonic DJs and bands.
You've heard the crushing, custom-made sound system.
You've felt the fire poof from the top of the infamous volcanic structure.
But have you done this in Central Eastern Oregon?  All night?  Or at the edge of the lake flowing through the property in the July sunshine?  How about two full days and three nights of electronic and live music from myriad amazingly talented, hand-picked DJs, Producers, and Musicians?
Scroll down to view bios for all 2017 music!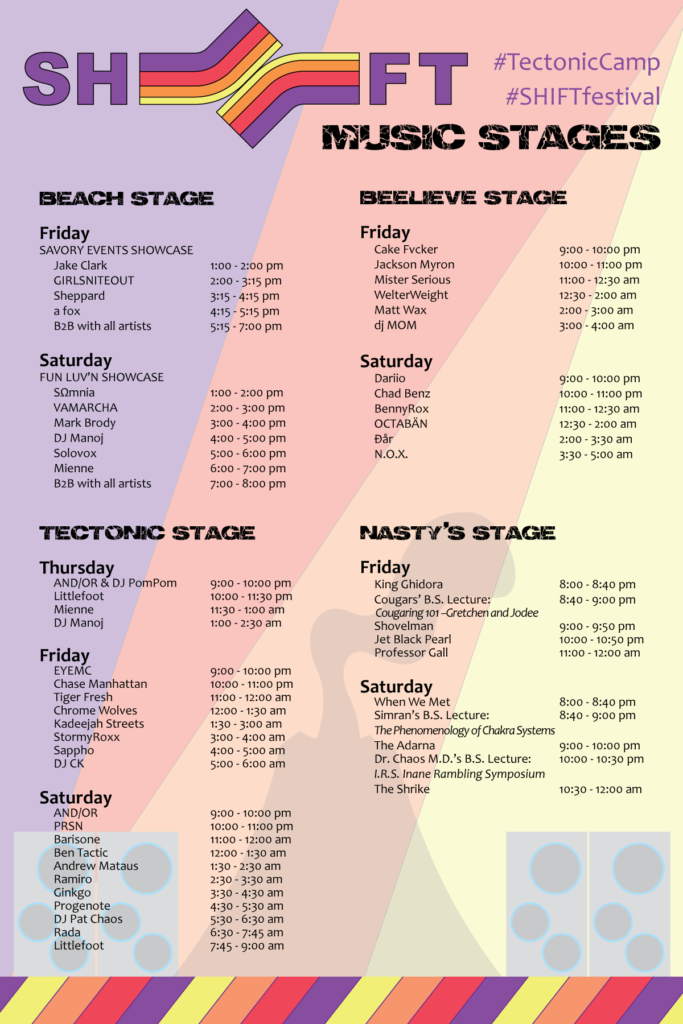 What you will hear
Live Bands and DJs for SHIFT 2017